Your Monday Inspiration
We all know that Monday doesn't win awards for being the best day, but these designs should! Check out your Monday Inspiration
Here are some nice building paintings in Spain (Sam3)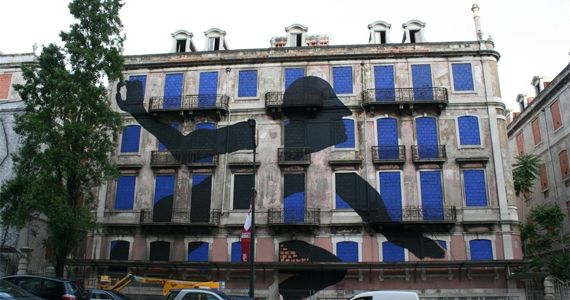 Brazil (Os Gemeos)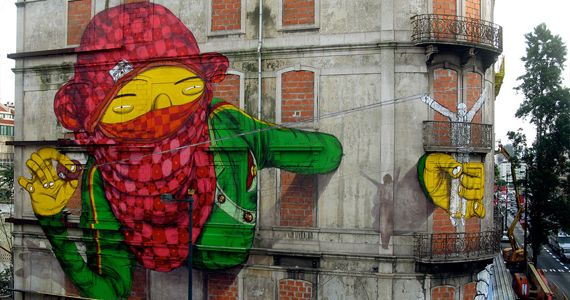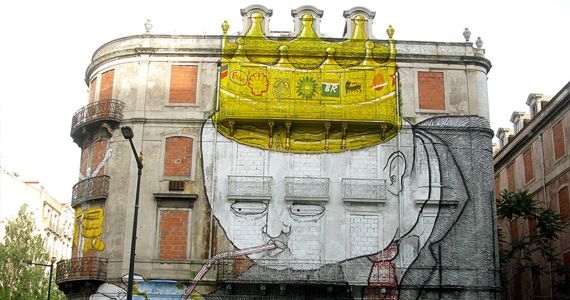 Smart T-shirt ideas from Japan (smart design? Japan? go figure)
That's it for today, hope this helps you get out of bed or gets you to stop staring at your blank screen and start coming up with something good!
Your favorite studio tour is hitting Broward!
Get out of the classroom and into the real world…Get on the bus with AIGA Miami for our bi-annual Studio Tour
Friday May 28
Stay tuned for more details!
Sign Up Today so that the Show Still Goes on…
Hello Members,

We are still looking for designers to participate in this year's  Fashion of Paper. Be a part of this exciting event and get your creation showcased on the runway. We have everything set up and ready to go, the only thing we are missing is YOU.
All the materials, etc. are supplied for you, all you need to bring is your CREATIVITY. Help us to make this year's event a success. If we don't get enough people to participate, we will unfortunately have to live another year without this fantastic fashion show and who wants that. SIGN UP TODAY AND SHOW US WHAT YOU'RE MADE OF!!!!!

Simply download the form at miami.aiga.org/events/2010/02/39455222 , select one of the countries listed, and email the completed form with concept sketches to ampdzine@bellsouth.net Subject: FOP 2010 (or fax to 954-525-2634).


Many Thanks,

AIGA MIAMI

Just a little preview of what to expect at tomorrow night's Parallels: Modern Brew
Parallels This Thursday!!
Our ever popular Parallels series comes back this Thursday(December 17) at Miami International University of Art & Design in the  Main Gallery at 7pm. You know the deal, each month local guest speakers will be invited to join in a roundtable discussion on a designated topic. This month we are proud to have Tana Martin and Joe Robertson from R+M Collaborative and Annhy Shim from Splenditty. Come by and listen to them discuss how they help their clients cope with staying relevant and accessible in the world today.
Check them out at
For more information visit miami.aiga.org
Or contact publicrelations@miami.aiga.org.
Hope to see you all there!
HAPPY THANKSGIVING!
AIGA Miami would like to wish everybody a happy thanksgiving!! We also have some very special thanks to give as well. If you haven't noticed, our website has been re-designed. We woud like to thank  Inah Mercedes +  Jennie Perri for making it happen, you girls did a great job, it looks great!
Special Thanks To Domtar!!
Aiga Miami would like to thank Charles McArthur from Domtar for putting the good in  our goodie bags!!!  To find out what else is in our goodie bags you'll have to show up this Friday for the bus tour! Seats are still available and you don't want to miss out on one of our biggest events of the year!
If you don't know Domtar, you should.
Domtar is the largest integrated manufacturer and marketer of uncoated freesheet paper in North America and the second largest in the world. Check them out at Domtar.com
See you guys Friday!!
-AIGA Miami